iriComm 3.0 Headset – Wireless – Headband/Helmet – PLUS
iriComm 3.0 Wireless PLUS is our brand new headset. IriComm 3.0 Wirelss PLUS has the same features as a standard wireless headset, plus the optional Hear Through function and 3-Mode LED light. iriComm 3.0 Wireless works on the 2.4 GHz band and connects to iriSound Solutions (Intelligent Intercom), to mobile phones and even Peer To Peer. iriComm 3.0 supports two simultaneous connections at the same time.
Choose between standard ear-pads or 3D Gel ear-pads. The gel ear-pads will give you a closer fit against tthe cranium around the ears. Thi option provides up to an extra 5dB of passive noise attenuation.
STAND ALONE HEADSET
Used as a Stand Alone Headset iriComm 3.0 can connect to a Mobile Phone and have Music Streaming at 44.1 KHz quality. Incoming calls can be answered directly from the headset and music streaming will be set on hold immediately. When either the caller or the user hang up the call, the music streaming reconnects immediately.
In a Peer To Peer setup, the two iriComm 3.0 Headsets  can have a simultaneous mobile phone connection. The two users will have Full Duplex Intercom. Any incoming phone calls can be accepted directly from the headset, and will, when accepted, disconnect the intercom as long as the phone conversation is ongoing. When the call is hung up the Intercom mode is reactivated instantly.
In an iriSound Intercom set up with more than two users incl. maybe external radio connections, the iriComm 3.0 headset will provide Full Duplex Intercom to all users. External radios will be integrated in the solution allowing everybody to hear everything. Using an iriSelect – up to 9 groups can be defined.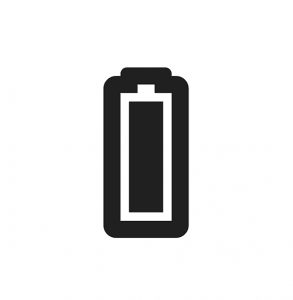 iriComm 3.0 Wireless has Voice Prompts which gives the user audible information when any change is made. Connection or lost connection, battery status, ON / OFF information, charge mode, pairing etc. The Built-In 800 mAh Li-Ion battery combined with low power consumption make it possible to maintain use for more than 30 hours – and that even with an average use of Hear Through mode and High Bright LED ( PLUS Versions only ) The Speed Charge Circuit lets iriComm 3.0 gain another hour of use in just 3 minutes.

HIGH BRIGHT LED
High Bright LED functionality provides 3 modes. 
First mode is a soft reading light. Only 20 % of the Full Power will allow the user to read and see things right in front without interrupting the night vision of people around.  
Second mode is a Full Power Mode which will allow the user to orientate in total darkness. 
Third mode is a 3 Hz Full Power Strobe which will let the user be located up to 2 km away.
HEAR THROUGH FUNCTION
Hear Through Function will when activated, decrease the intercom/radio RX with 24 dB, and simultanious open the external microphone, letting the user having a conversation with people in front of them, without removing the headset or the helmet. The Hear Through Volume can be adjusted to an comfortable level.
Kunder som kikket på dette produktet, vurderte også disse