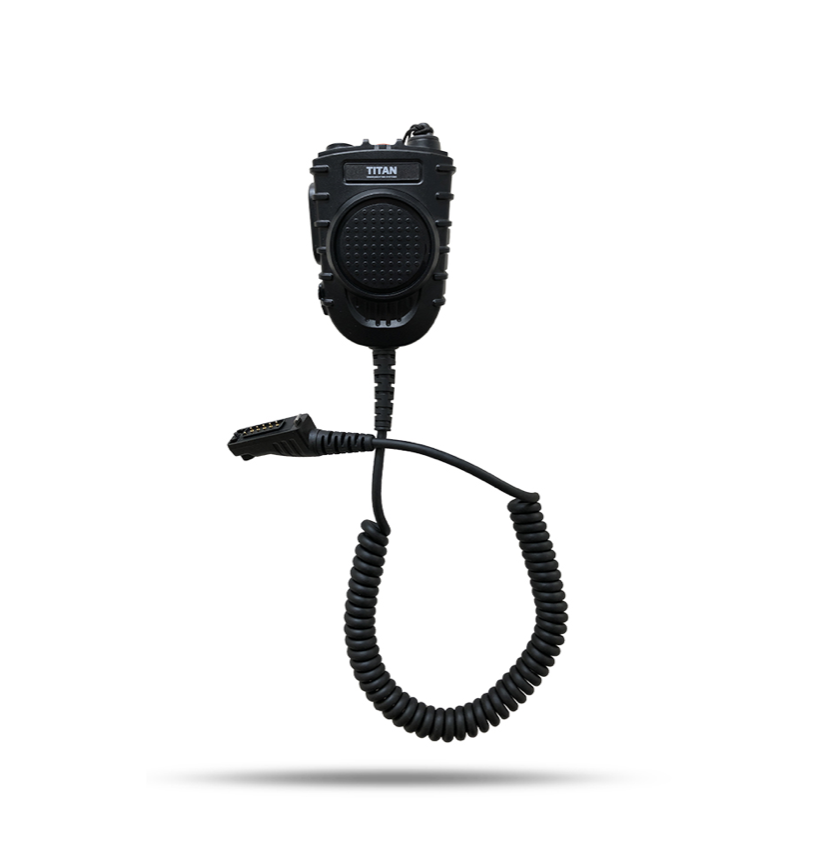 MM50
With two large Push-To-Talk buttons, enhanced control buttons and IP67 protection rating, the Titan MM50 is the must-have Remote Speaker Microphone for first responders. The Nexus and 3.5mm jack sockets makes headset integration easy and is the ideal solution for users needing to connect helmet audio systems with a portable radio.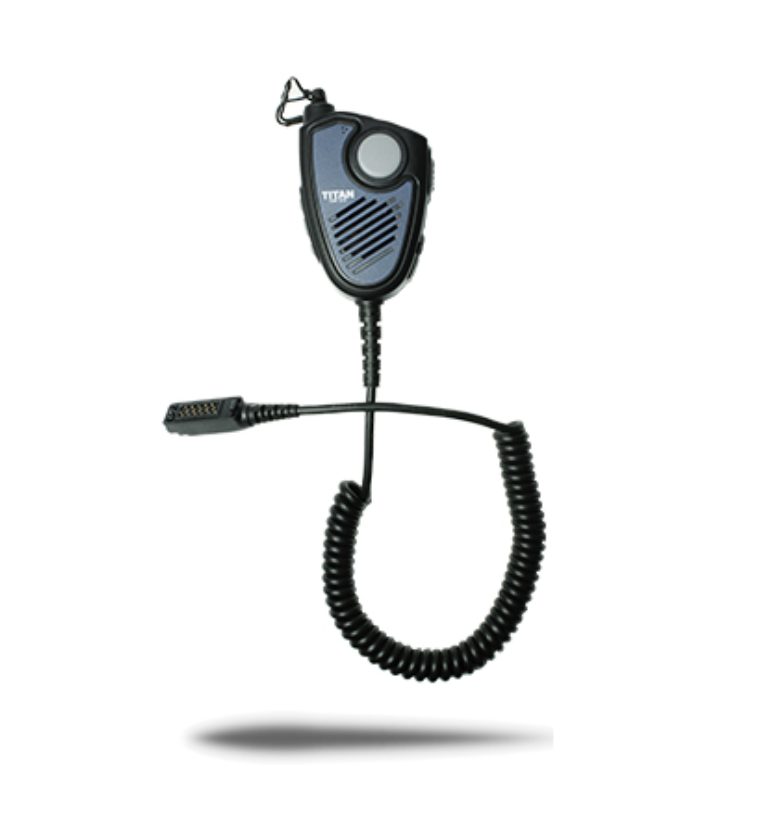 MM20
The Titan MM20 is a ruggedized remote speaker microphone with great tactile front and side PTT buttons, +/- volume control, optional loudspeaker or microphone mute function, and emergency button (also optional). The Titan MM20 is designed and crafted for professionals and is a well-proven and coveted remote speaker microphone all across the world. Connect a multitude of audio accessories to the highly versatile MM20 using either the rugged Nexus socket or the 3.5mm jack.
Large Body PTT20
The Titan Large Body PTT20 is a flexible and versatile push-to-talk accessory. The extra large front PTT button makes communication easy, even with gloved hands or with the PTT20 placed underneath gear and protective clothing. The Titan Large Body PTT20 is an ideal accessory for fire and rescue services and is compatible with a wide variety of radio makes and models. Furthermore, the nexus socket enables connection to a multitude of audio communication devices.